Fresno State Winery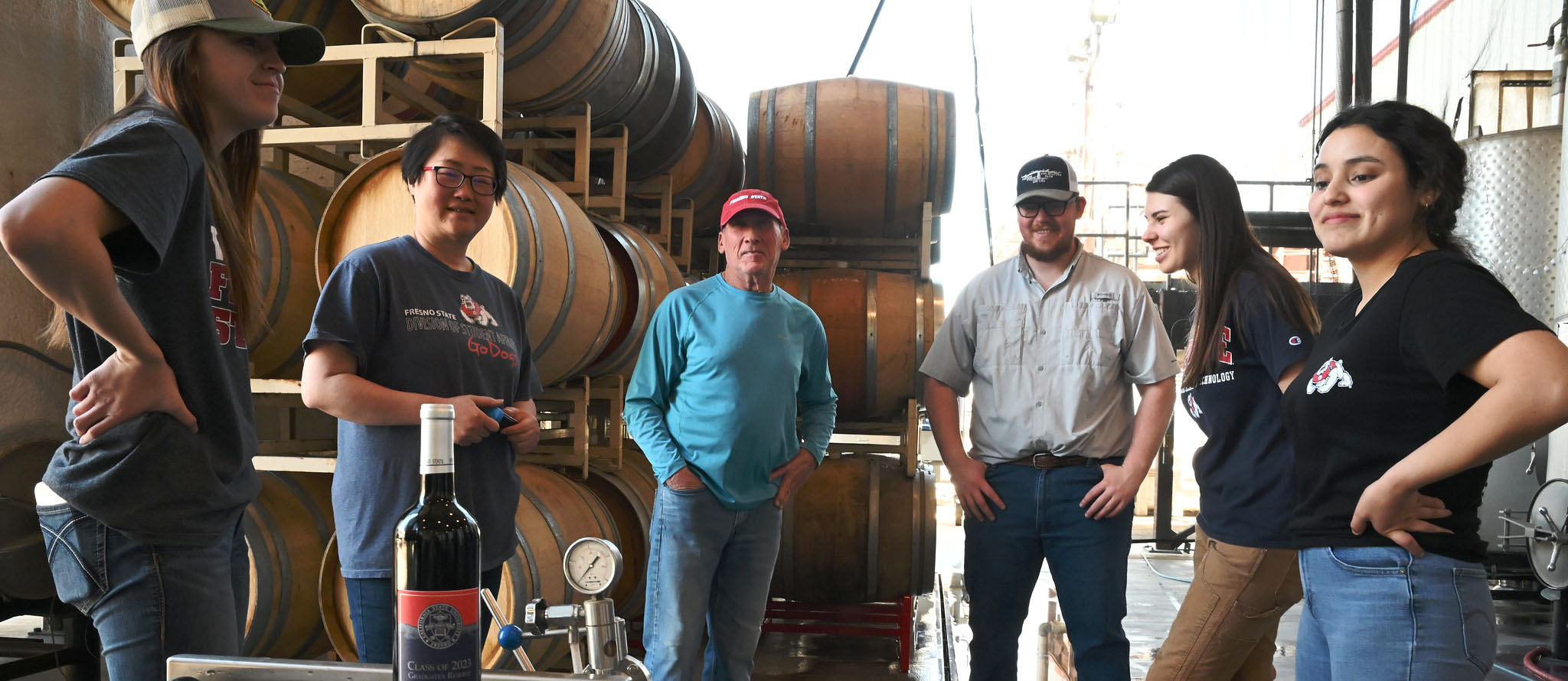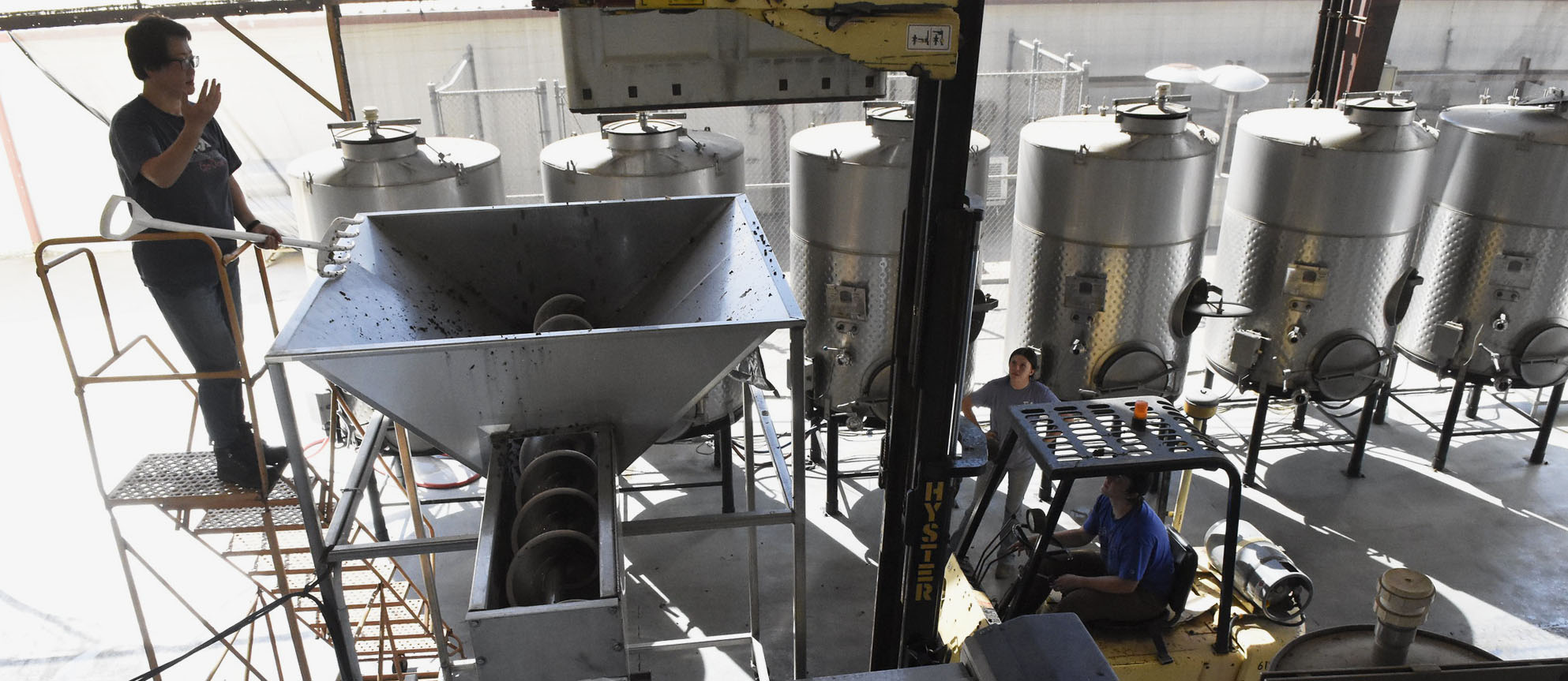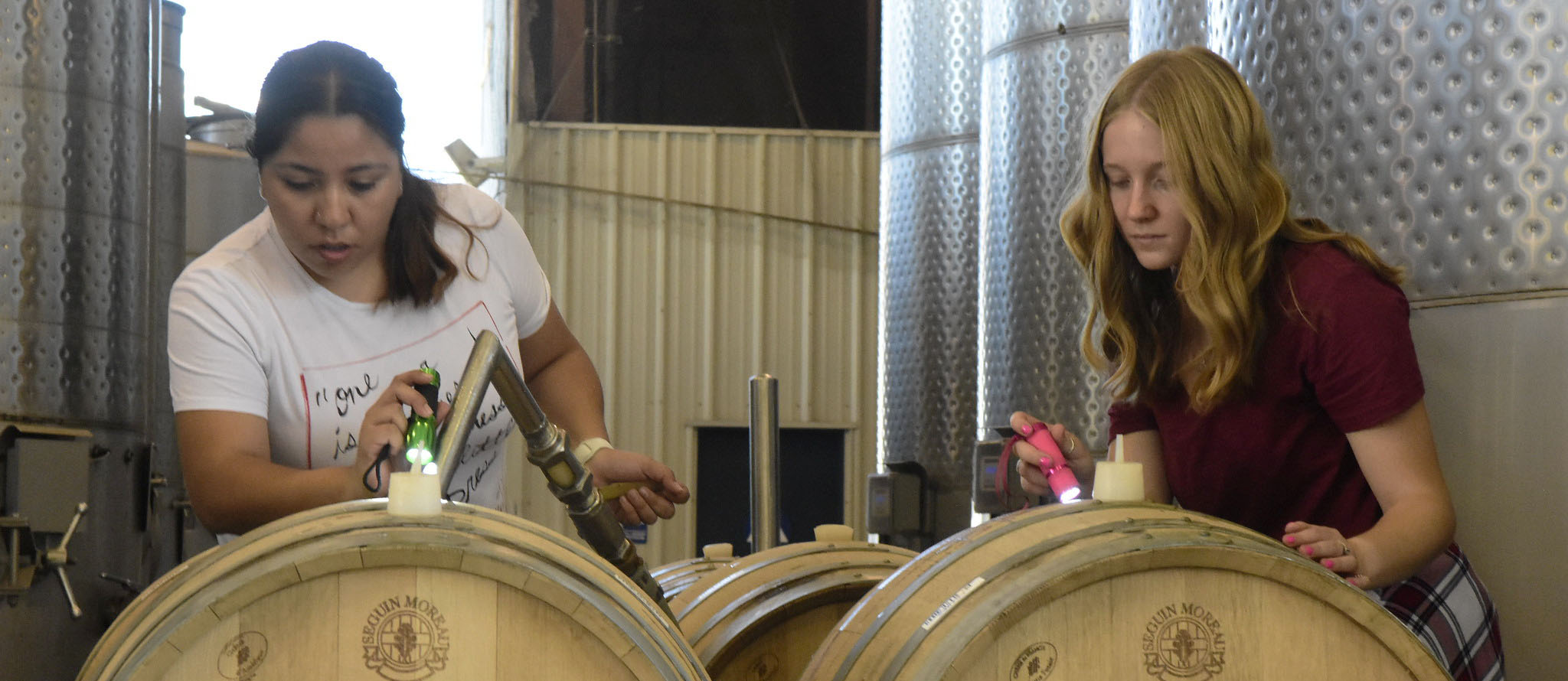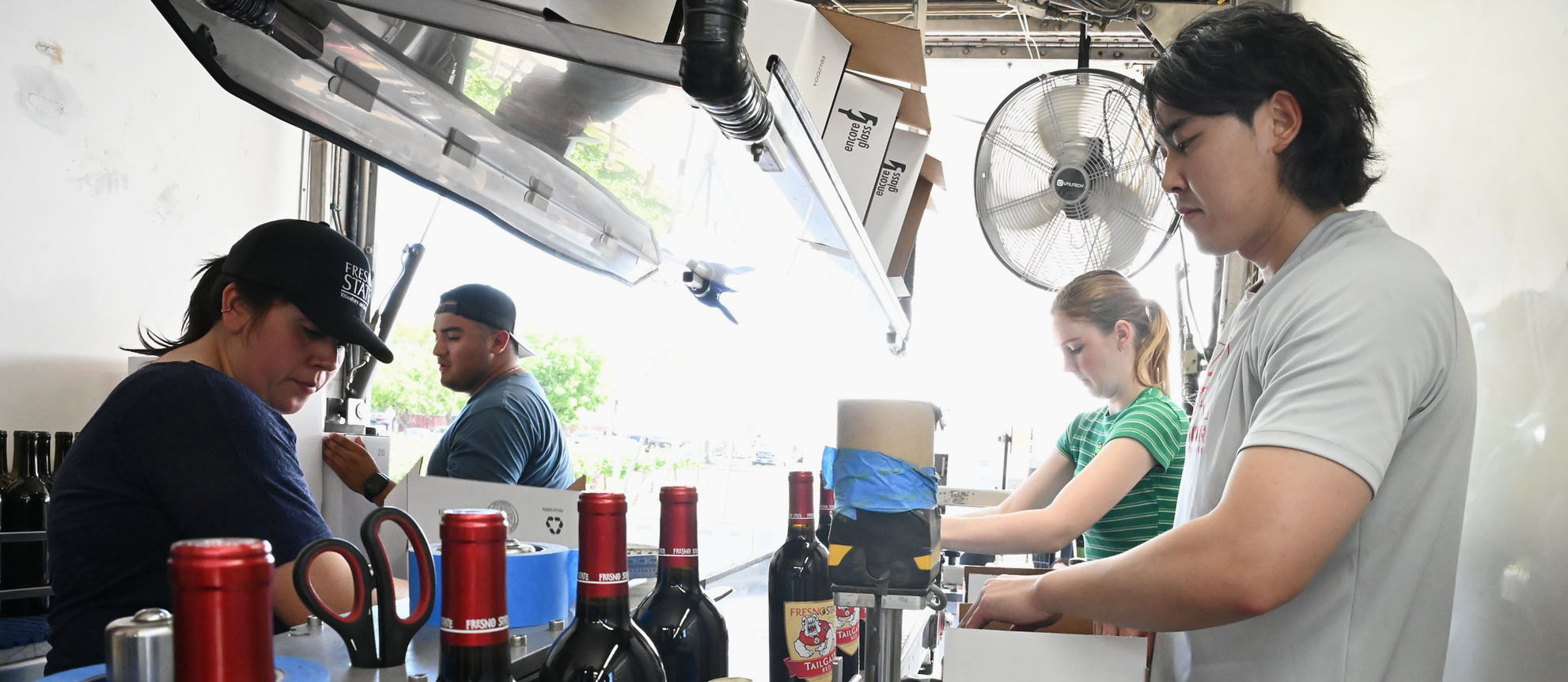 At the Fresno State Winery we strive to engage our students in all aspects of the winemaking profession at the nation's first and largest commercial winery on a college campus.
This process begins with vineyard consultations and wine-grape research that ensures the winery receives the best possible fruit and ends with the students using state-of-the-art winemaking procedures, under the direction of our winemaker to make superior wine.
The experience doesn't end there; after the wine is bottled our student-winemakers then help in the marketing and selling of these products. Under the supervision of our marketing manager, students participate in community outreach events and brand management. This gives them the necessary training to be successful promoters and marketers of their own wines in the future and also benefits many charity and community related events.
Students produce up to 10,000 cases of 20 or more varietals each year of red, white and rose' wines. Grapes are sourced from the 120-acre campus vineyard, the San Joaquin Valley and other nationally-respected areas throughout California.
Wines are available year round at our Gibson Farm Market on campus or through our Fresno State Wine Club (that offers shipments three times annually, special events, exclusive wines, and discounts).
Click here to visit the Fresno State Winery on Facebook!