Rue and Gwen Gibson Farm Market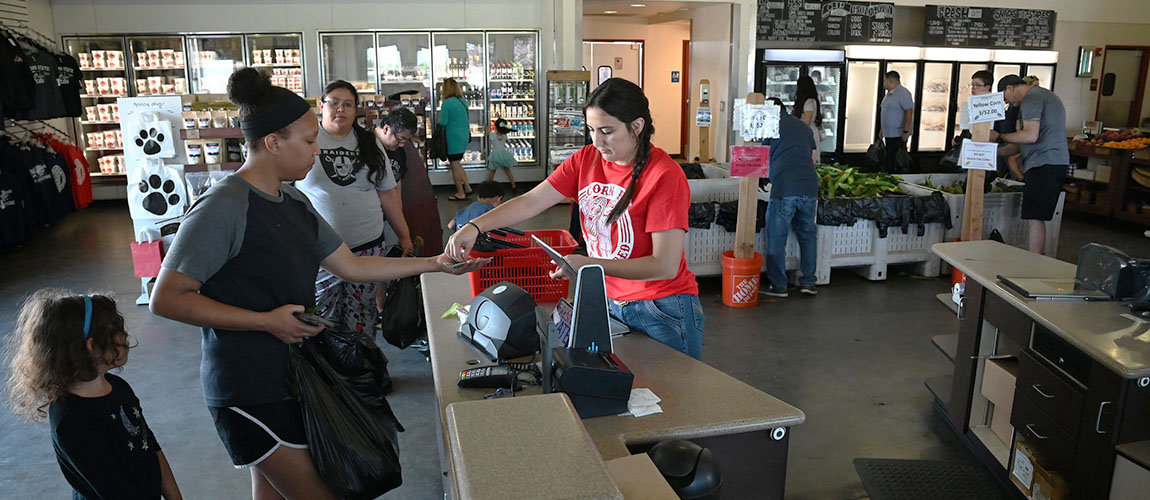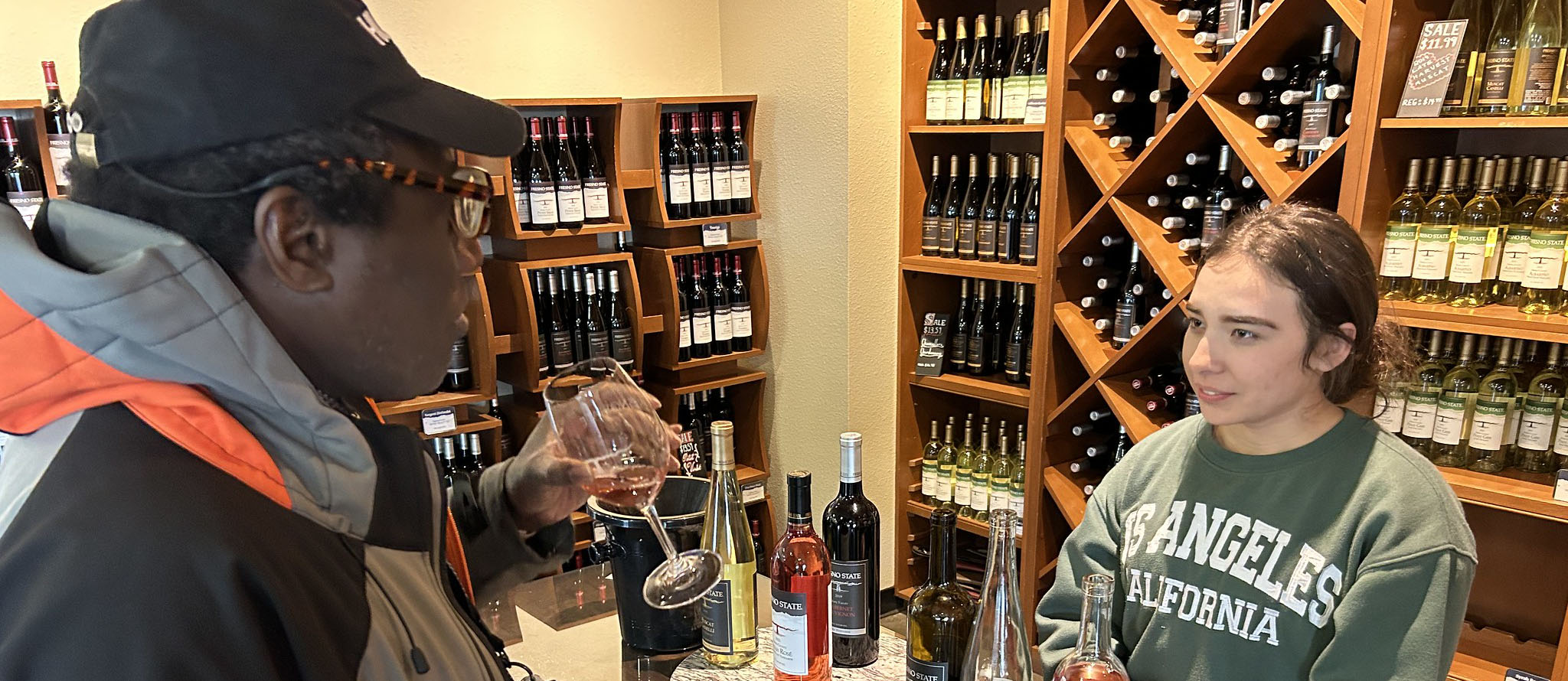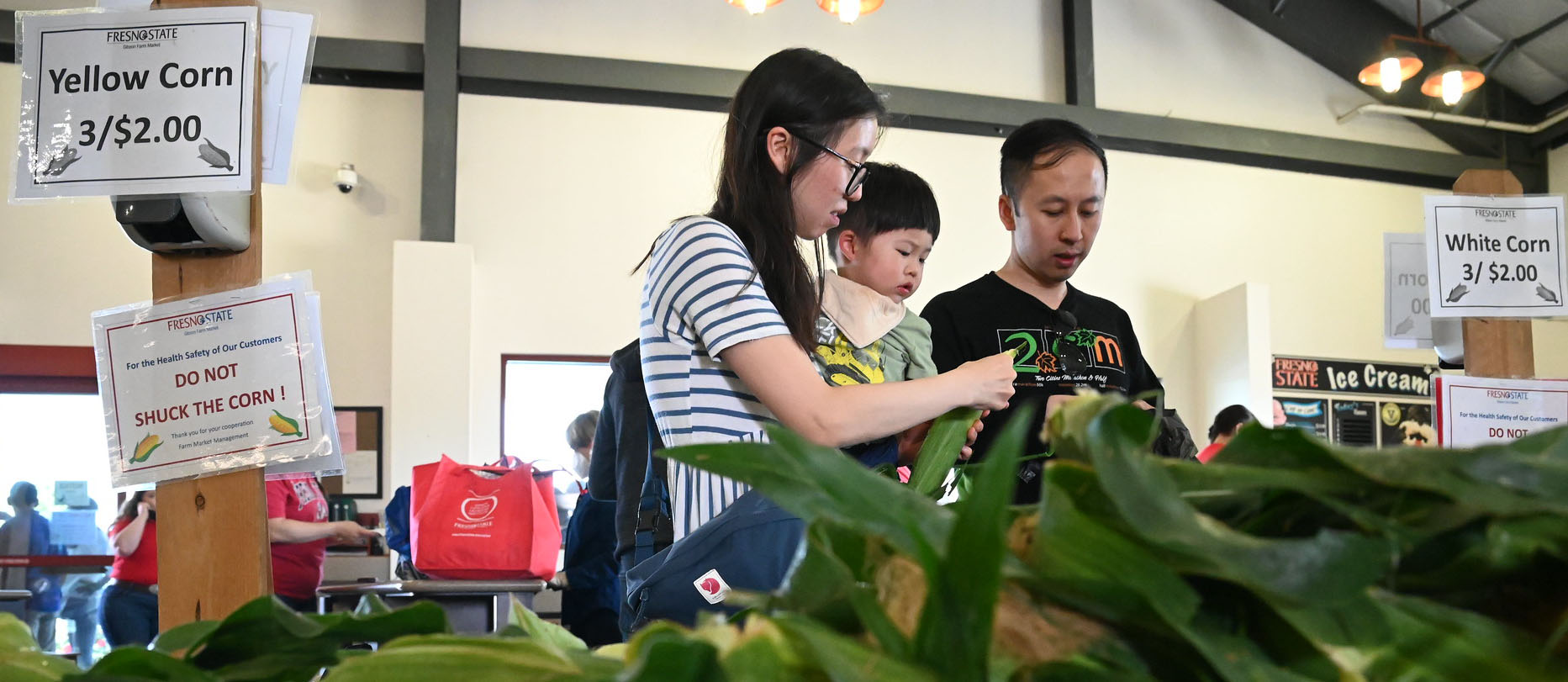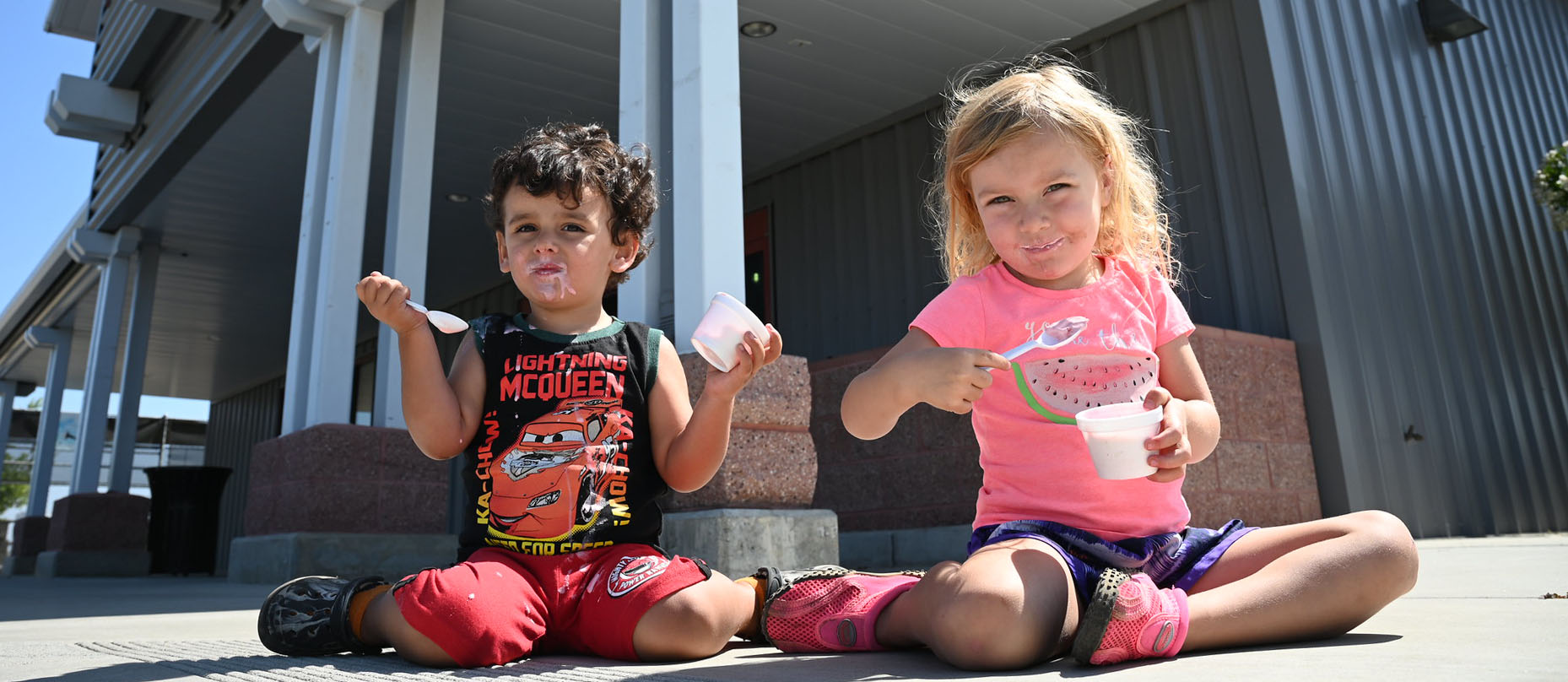 Welcome
Fresno State's Rue and Gwen Gibson Farm Market (5368 N. Chestnut Avenue) offers over 100 fresh and popular products like its famous sweet corn that are produced by students on campus.
This unique market is the only location that unifies and showcases the our 1,000-acre University Agricultural Laboratory and includes products from our creamery, crop, dairy, floral / horticulture, meat science, orchard, vineyard and winery units and food science and nutrition department (see our wine award list).
**Please note our seasonal fruit and vegetable supplies are subject to change.**
Need a great gift idea? Pick up our holiday gift baskets and boxes featuring Fresno State wine, jarred or packaged candy and nut products.
Customers can arrange in advance to have a custom box or basket (featuring 3-12 products) made by calling ahead.
The store is closed most holidays (Labor Day, Thanksgiving, Christmas, New Year's) and other select days and weeks when campus is closed. Call 559.278.4511 to confirm fresh, seasonal produce on stock or store hours.
2023 Fall/Winter Hours
Monday-Friday: 9am-5pm
Saturday: 10am-5pm
Sunday: Closed
* The market will be closed on Thursday-Saturday, Nov. 23-25 during Thanksgiving week, and also Dec. 24-Jan. 1.
Special Events
The market has several exciting events to showcase their products throughout the year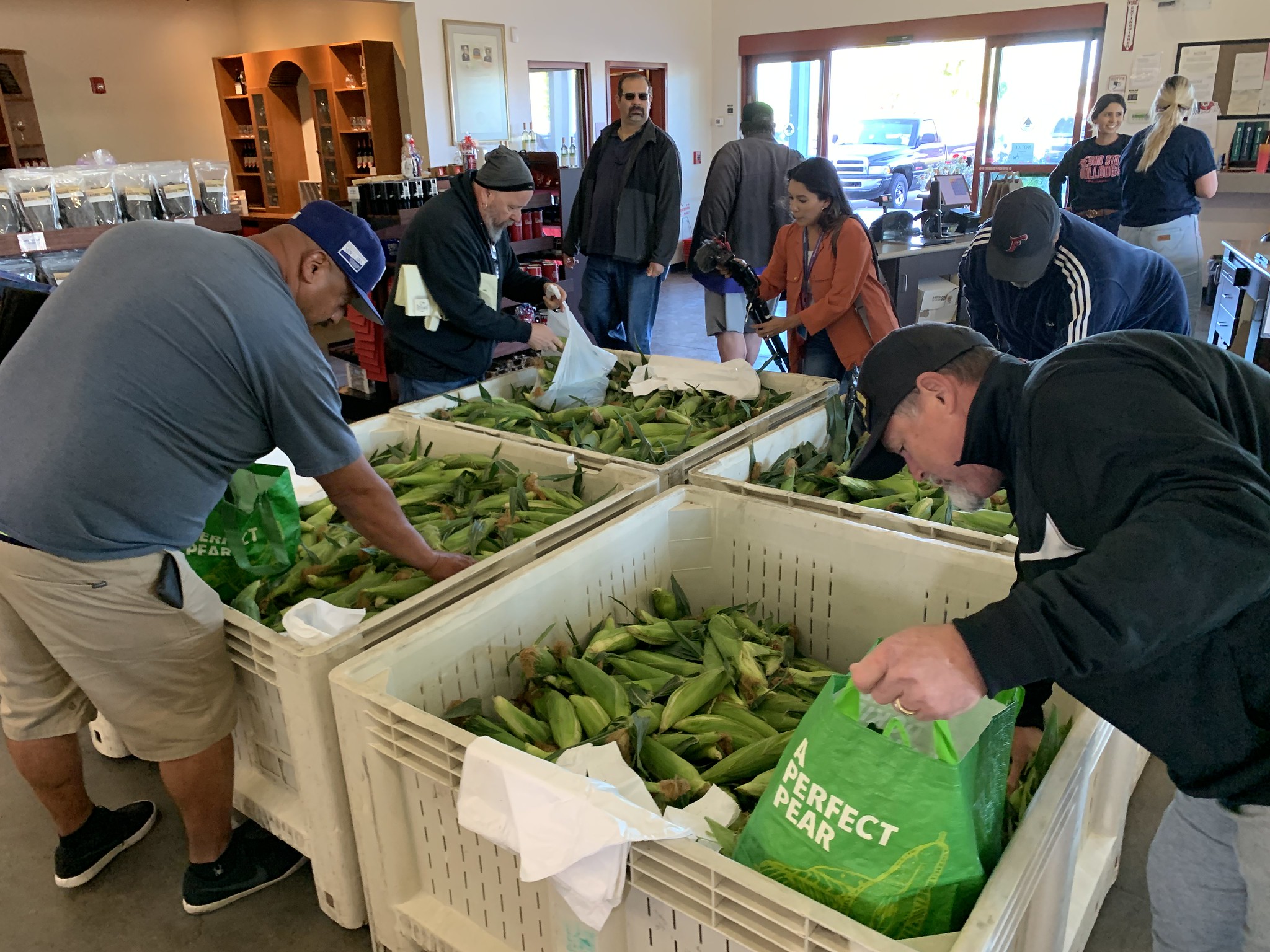 and often include:
Wine and Chocolate Lover's Weekend (February)
Spring Veggie Plant Sale (March/April)
Sweet Corn Opening Day (late May/early June)
Fall Plant Sale (October)
Fall Festival (October)
History
Opened in March 2013, the building was made possible by a $1.5 million dollar bequest from the estate of Joyce Mae Gibson in 2008. Named after her parents, Rue and Gwen Gibson, the 4,800 square-foot building offers 2,500 square feet of floor space, nearly doubling the retail area of the former market that was located at the corner of Barstow and Chestnut Avenues.
More info
Please follow us on social media to stay updated with the Gibson Farm Market happenings!