Rue and Gwen Gibson Farm Market
Nuts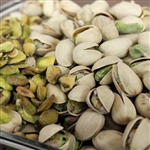 At the Rue and Gwen Gibson Farm Market you can find a variety of Almonds and Pistachios grown on campus!
Pistachios are always in high demand. Whether your preference is shelled or kernels the farm market has something to satisfy your craving.
Almonds continue to be a popular selling item, and we offer many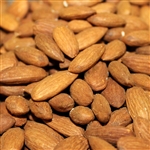 varieties. From our Sweet Chipotle Almonds to our Milk Chocolate Almonds, there is something at the farm market for everyone. We also sell unique student- created mixes like the Fruit & Nut Trail Mix. Our newest student-created recipe is the Checkerboard Mix, which includes our White Chocolate Raisins, Milk Chocolate Almonds, and Roasted Salted Almonds.
Our students continue to create new and innovative recipes to offer customers a tasteful experience.
*Product availability may be limited. For current inventory please call the farm market at (559) 278-4511.*