Rue and Gwen Gibson Farm Market
Wine
As the first university in the nation with a license to operate a winery as part of their educational plan, Fresno State's Winery produces many flavorful wine varieties. With staff supervision, the wine varieties are created and produced by students. Many of our wines have won national and international awards.
The farm market offers over twenty different types of wine, ranging from white to red. We even offer Fresno State's exclusive Tailgate wine series, which includes Tailgate Red, White and Rose. Our wines are made from the best grapes from Madera, Fresno, and San Joaquin Counties.
I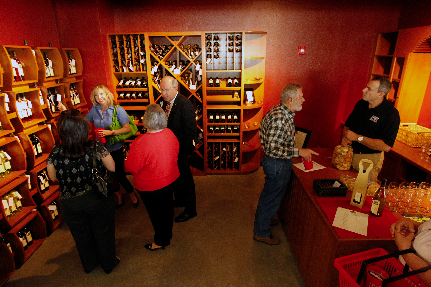 With specific questions about the winery or if your interested in joining the wine club you can contact the winery at (559) 278- 4867 or visit their website.
*Product availability may be limited. For current inventory, please call the market at (559) 278- 4511*