University Farm Laboratory
Campus Vineyard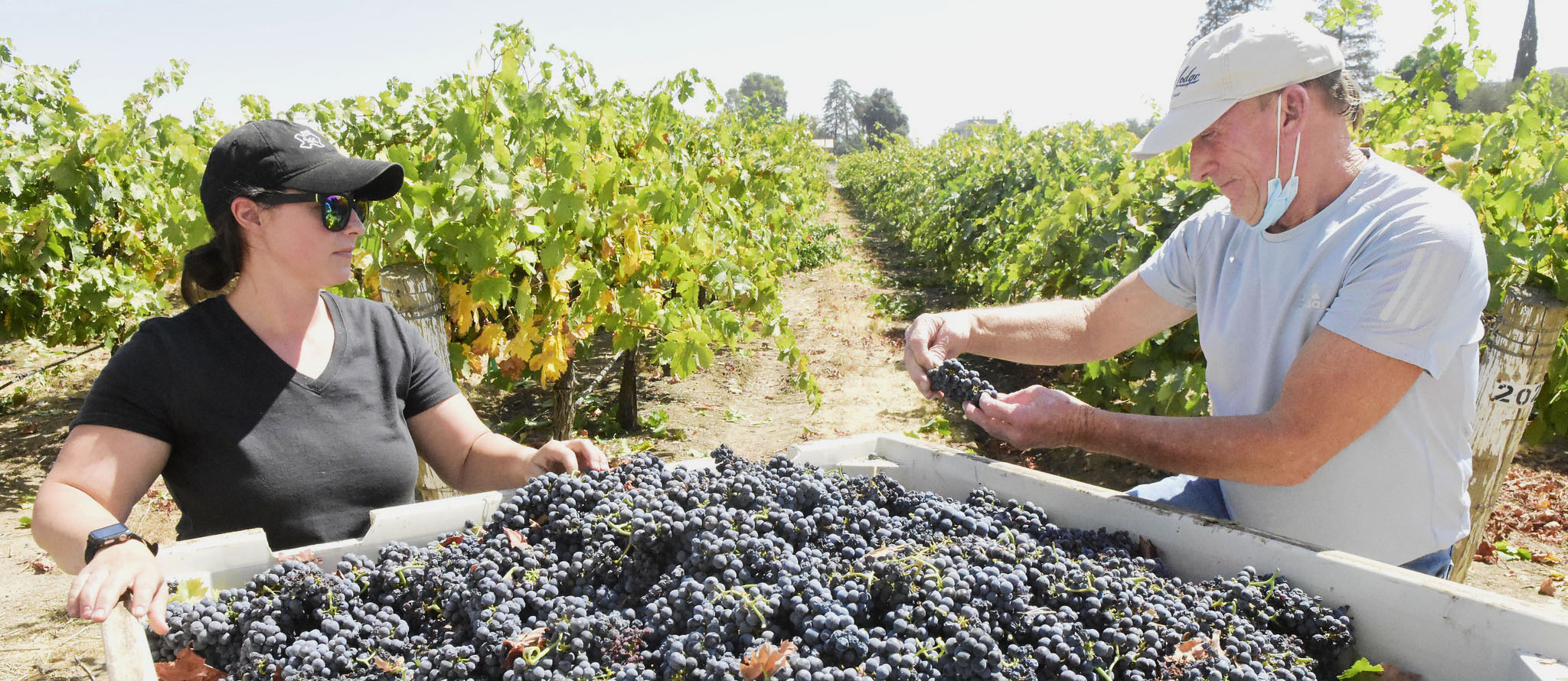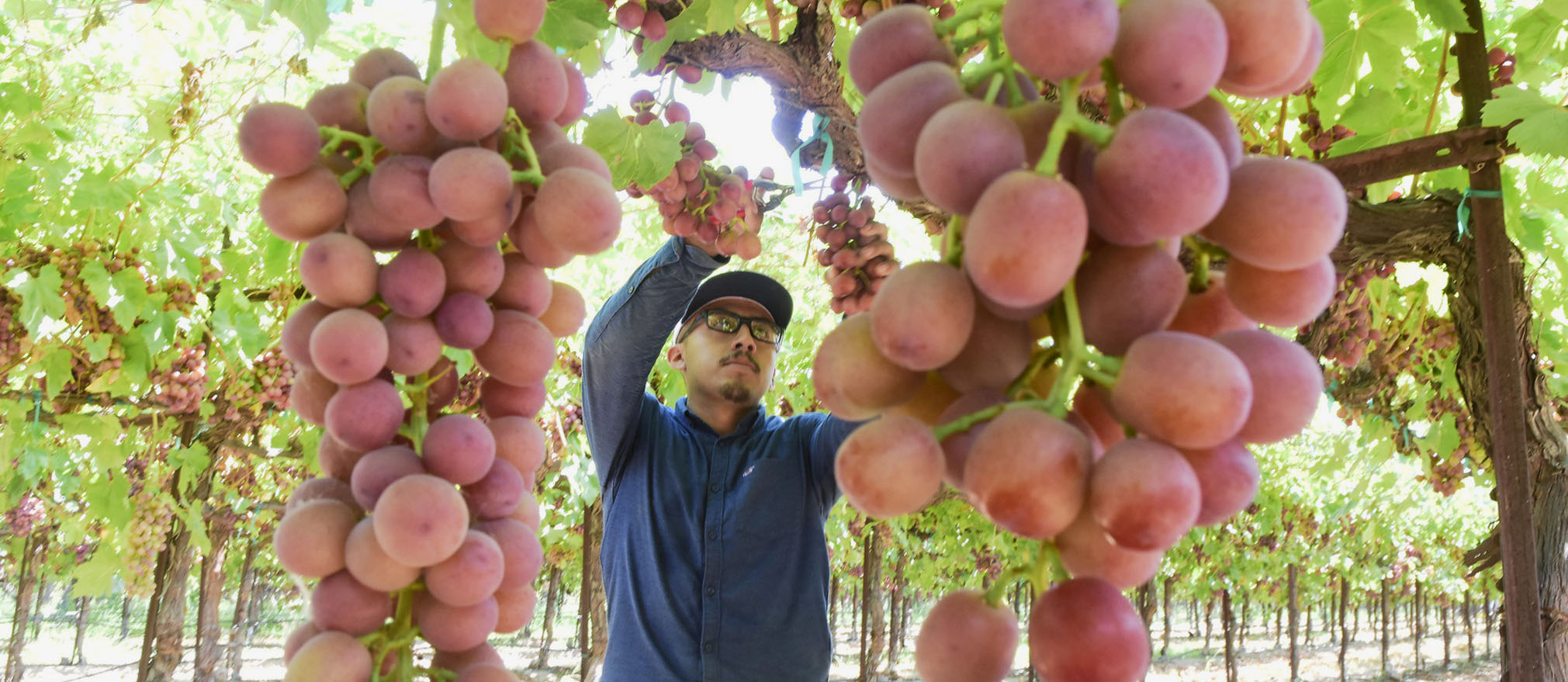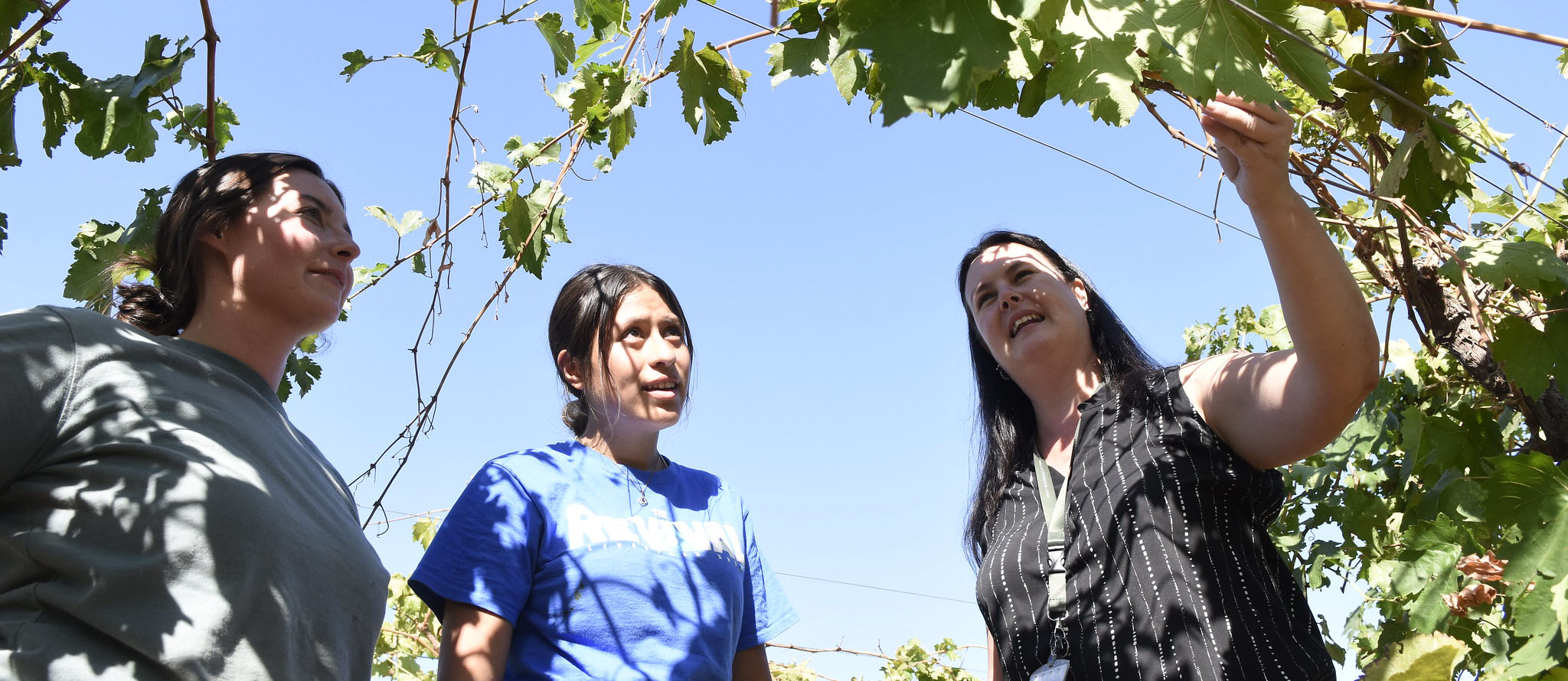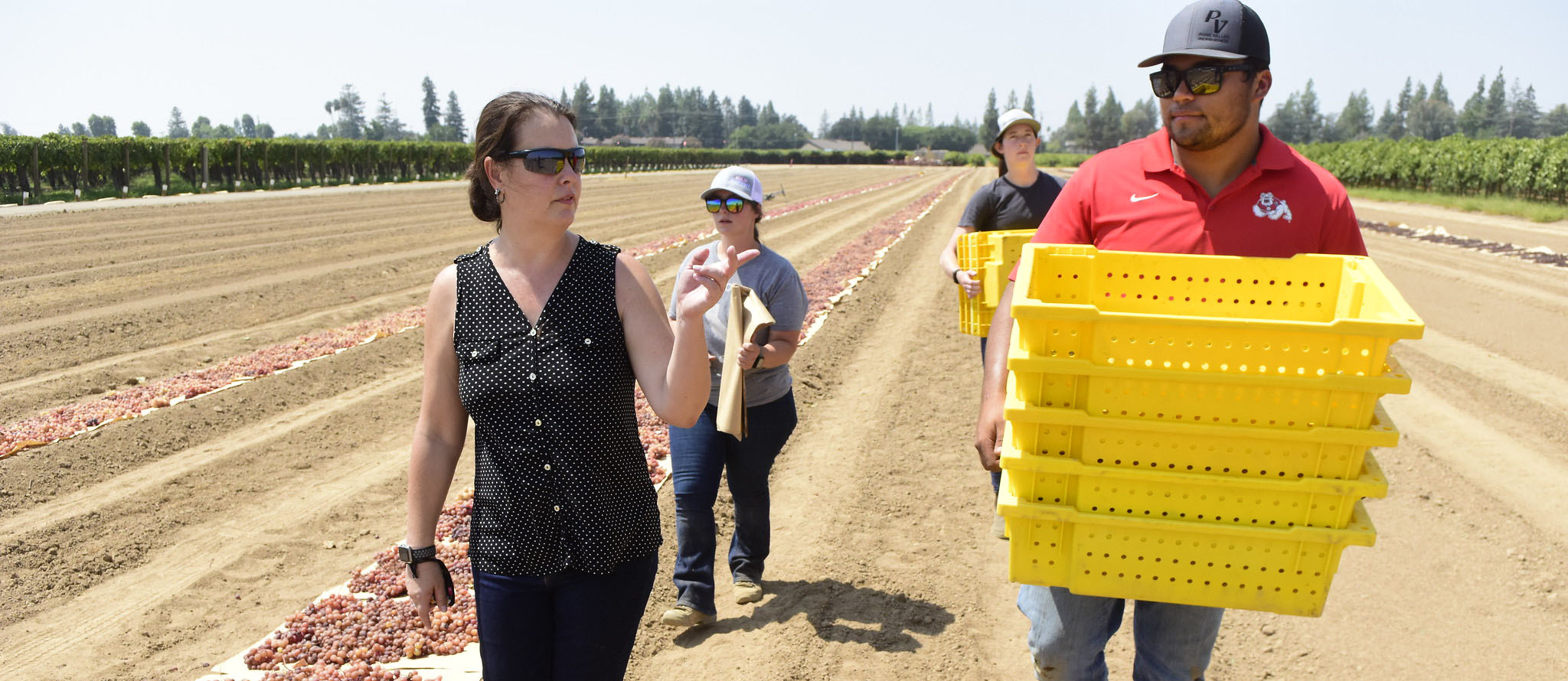 The 120-acre campus vineyard gives Fresno State students in the Department of Viticulture and Enology a host of hands-on, educational resources for their classes, laboratories and research, as well as providing amazing table grape, raisin and wine products for the Gibson Farm Market.
The Central Valley is known as the nation's leading producer of table and raisin grapes, and nine table grape varieties are raised on campus (Autumn King, Autumn Royal, Crimson, Flame, Ivory, Scarlet Royal, Summer Royal, Sweet Scarlet and Thompson).
Many of these table grape varieties, along with Selma Pete grapes, are also made into raisins for the farm market that are packed and sold by Fresno State students.
The other half of the vineyard features wine grapes that also do well in Mediterranean climates and include Albariño, Barbera, Cabernet Sauvignon, French Colombard, Muscat Canelli, Petite Sirah, Primitivo, Ruby Cabernet, Syrah and Touriga Nacional varieties.
Students can learn first-hand about all stages of vine planting to production in a rotational block. Several varieties are planted each year on a four-year cycle to demonstrate development at different stages, then replanted.
An additional two-acre variety block showcases over 100 varieties of table, raisin and wine grapes and rootstocks for educational purposes.
The vineyard also incorporates many of the most popular trellis systems found throughout the Central Valley. Different vine training methods are also utilized to teach an assortment of pruning and production systems and techniques.
The entire vineyard utilizes drip irrigation technology to encourage precision agricultural methods and more environmentally sustainable principles. Smart farm technology using drones and aerial imagery that can help measure vine health are also tested in the vineyard by faculty and students.
As mechanized production evolutions, the vineyard has incorporated automated harvest techniques in its Cabernet Sauvignon, French Colombard and Selma Pete blocks.
The vineyard staff is appreciative of the array of innovative equipment, practices and varieties made possibly by industry support.